For some people, walking into an unfamiliar church building for the first time can be difficult. It is our hope that your experience with us will be both positive and meaningful.
As you enter the main door from the large parking lot, You will be greeted with a heartfelt greeting. After all, a heartfelt greeting is part of what makes a church a church. No matter what question you might have, just ask. Our greeters are there to help you get settled and comfortable.

CONVERSATION
Expect to be noticed. Expect people to say something like, "Hi. We haven't met before. Is this your first visit?" Expect people to reach out to you in love.

WORSHIP
Our worship contains some formal elements , but the community is very informal in the way we practice worship.

CHILDREN
We love the presence of children at First Baptist Church. We encourage children to express themselves and participate during the service.
THE BEGINNING: First Baptist Church of Valdosta actually began in Troupville over 150 years ago. The first settlers came to South Georgia in 1821. On June 21, 1840, a Missionary Baptist Church organized at the home of James O. Goldwire. First Baptist was originally constituted under the name of the Little River Baptist Church. There were seven charter members, two of whom were black.
THE EARLY YEARS: Over the next four years worship services were held in homes and the Court House. Their new church building was completed in 1844 and given a new name, Troupville Baptist Church. In1842, $20 was subscribed for missions. Soon after, Central Church, "An Arm of the Church," was built about ten miles away. Slaves were among its members. In 1847, Ebenezer, another "Arm of the Church," was formed some twelve miles away.
THE MOVE TO VALDOSTA: The coming of railroads necessitated a move to the new town, Valdosta. In 1860-61, members dismantled their church building, including the church bell, and moved to the corner of Valley and Ashley Streets. About two years later, the building was wrecked by a storm, and for the next three to five years worship services were held in a school house. In 1863, the minutes refer to the church as the Baptist Church of Christ. From 1865 to 1907, it was called the Baptist Church of Valdosta.
THE SANCTUARY: In 1896 a lot on Toombs Street between West Central Avenue and Valley Street was purchased and construction on a new church building began. After four years, on November 18, 1900, the church was dedicated debt free, to the glory of God. Records do not indicate the cost, but by June 1893, a total of $13,000 was spent on the building. The children of the Sunday School classes bought one brick each and a fund-raising campaign in 1899 netted $6,000. The curly pine woodwork was donated by W.S. Fender. The stained glass in the windows is reputed to have come from Italy. On December 13, 1908, the Organ Committee recommended the purchase of a Pilcher organ, the maximum cost set at $3,000. Other buildings added were the Sunday School Annex to the Sanctuary in 1926 and the Children's Building and the Langdale Chapel in 1956. Our present Children's Building was constructed in 2006 and the old children's building was renovated into adult education space in 2007. It was dedicated in honor of Mac Weaver, our Associate Pastor for over 43 years.
On January 10, 2016 our new Family Life Center was dedicated to the glory of God with an emphasis on carrying on the ministry of God from "Generation to Generation: G2G". The modern building includes a youth facility on the second floor and a large fellowship hall which is used for 8:44 contemporary service, concerts, banquets, church family meals and much more.
LONG TENURE PASTORS: According to the official church history, First Baptist Church has been blessed with dedicated pastors who served for a number of years. The first pastor, William B. Cooper served 14 years from 1840 to 1854. William H. Goldwire served 14 years from 1854 to 1868. T. Baron Gibson served 18 years from 1935-1953. James P. Rodgers had served 14 years when he died of a heart attack in June of 1967. The 20th pastor, James E. Pitts, served 23 years from 1967-1990. During Reverend Pitts' ministry, 2,942 people were received into FBC fellowship. Delos Sharpton came to FBC in August 1991 and served as our pastor until November 1999. Dr. Ches Smith served as our Interim Pastor from January 2000 until July 2001. On the first of August 2001, Dr. Philip West was welcomed into our church family and served until March 2013.  Dr. Milton Gardner, who served as pastor of First Baptist Church in Thomasville, Georgia for 31 years, served as Interim Pastor from April 2013 until July 2014. After continuous prayer for God's will, our committee found the person God chose to be our next pastor. In August 2014, Charles "Chuck" Owens joined the FBC church family serving as our Senior Pastor.
Charles "Chuck" Owens was called as Senior Pastor to First Baptist Church, Valdosta in August 2014.
Chuck has pastored for over 25 years and served churches in Kentucky, Georgia and Texas. He is passionate about teaching God's Word and expanding God's Kingdom through evangelism, discipleship, missions and church growth. He earned his Bachelor or Arts degree from Campbellsville University and his Master of Divinity and Doctor of Ministry degrees from the Billy Graham School of Missions, Evangelism and Church Growth at The Southern Baptist Theological Seminary in Louisville, Kentucky. He is currently working on a Doctor of Philosophy degree at the Southeastern Baptist Theological Seminary in Wake Forest, N.C.
Chuck has also taught extension classes for Brewton Parker College (Liberty County Extension) and served on numerous state and local boards and committees in Kentucky, Texas and Georgia.
Chuck loves to read, play sports and spend time with his family. Chuck and his wife Amy have been married for 25 years and have three children, Rachel, Zachary and Ethan. He was born in Ohio (grew up watching the Reds and Bengals), but is also a dedicated University of Kentucky Basketball fan—go Cats!
Chuck feels honored to serve First Baptist Valdosta. It's Chuck's desire that First Baptist Church continues to impact lives with the Gospel in Valdosta and around the world.
MacArthur Weaver, affectionately called Mac, has been a devoted and trusted leader at First Baptist Church of Valdosta for over 45 years.
Mac grew up in North and South Alabama. He earned his Bachelor of Arts and Master of Education in Supervision and Administration from McNeese State University in Lake Charles, Louisiana. In 1971, Mac completed his Master of Religious Education from Southern Baptist Theological Seminary. Mac and his wife Judy then accepted the calling to serve First Baptist Church of Valdosta.
In July 2017, Mac retired from full-time ministry but he is excited to continue God's work as he ministers through missions.  Mac has lead numerous foreign mission teams in Liberia, Malawi, Honduras, Venezuela, Belgium, Thailand, South Africa, Zambia, Israel, China, Jordan and Paraguay. He has also lead home mission teams in church building in Tennessee, Wyoming, Kentucky and Kansas. He is very involved in the Valdosta community and has extensive marriage and personal counseling experience.
Mac and Judy have three grown children and twelve grandchildren. His wife Judy is a retired Valdosta High School teacher.
Terry Sampson joined the staff of First Baptist Church in July of 2017. He serves as Minister of Education and Administration. His role is to equip the church to do the work of the ministry. He earned his B.A. in Religious Education from Southwest Baptist University in Bolivar, Missouri and graduated from New Orleans Baptist Theological Seminary with a Master of Divinity.
Terry has served churches in Louisiana, Tennessee, and Georgia for over 36 years. He has Served as Associational Sunday School Director in three Associations and served as State Sunday School Specialist for Louisiana, Tennessee, and Georgia.
His hobbies include fishing, golfing and enjoys just spending time with family. Terry and his wife, Jill, have been married for over 39 years.  They have two daughters, Jennifer and Brittany, who are married to Ministers. They have four grandchildren and a fifth to arrive in January 2018.
Dennis has pastored for nearly 50 years and served 5 churches in Indiana and Ohio.  He retired from full time ministry in 2016 after serving at Boardman Baptist Church in Youngstown, Ohio, for 20 years.  He earned his Bachelor of Arts degree from Frankfort Wesleyan College in 1965.  Dennis and his wife Eleanora have been married for 52 years and have 2 children and 5 grandchildren.  Dennis considers it an honor to serve at First Baptist Church, Valdosta.
Justin was called as Minister to Children and Families to First Baptist Church, Valdosta in October 2018.
He has served churches throughout south Georgia since 2010.  He earned his Bachelor of Arts in Biblical Studies from The Baptist College of Florida in 2009, and his Master of Divinity in Professional Ministry from Liberty Baptist Theological Seminary in 2012.
Justin loves to watch sports and spend time with his family.  Justin and his wife Courtney have been married since October 2010 and have one child: Paisley.  Courtney is a school counselor at Eighth Street Middle School in Tifton.
Adam Setser joined the staff, part-time, in 2019 after serving in the college department for two years. Adam's full-time vocation is as Financial Planner at a local family-based firm in Valdosta. He is passionate about bringing the Gospel to business and writes a weekly column in the Valdosta Daily Times toward this end. Adam has a B.A. in Biblical Languages from the Master's University in Los Angeles, CA, and is on temporary leave in his M.A. in Theology from the Southern Baptist Theological Seminary. He is passionate about the church and has served in youth and college ministry for nine years before the Lord called him to First Baptist.
He and his wife, Faith, grew up in Valdosta and feel called to minister to college-age people because of the formative time that was for both of them in their walk with God. Their dream is to see God form a community of students who are seeking God in their lives and giving Him their futures, joining with God as He redeems this world of brokenness, wherever God has them.
In their downtime, they like to travel in the camper, ride the Harley, or work on the house, which is located near VSU and built in 1940, in constant need of love and attention. Their family is here and they have deep roots in Valdosta, so they count it a privilege to serve the community alongside the membership at FBCV.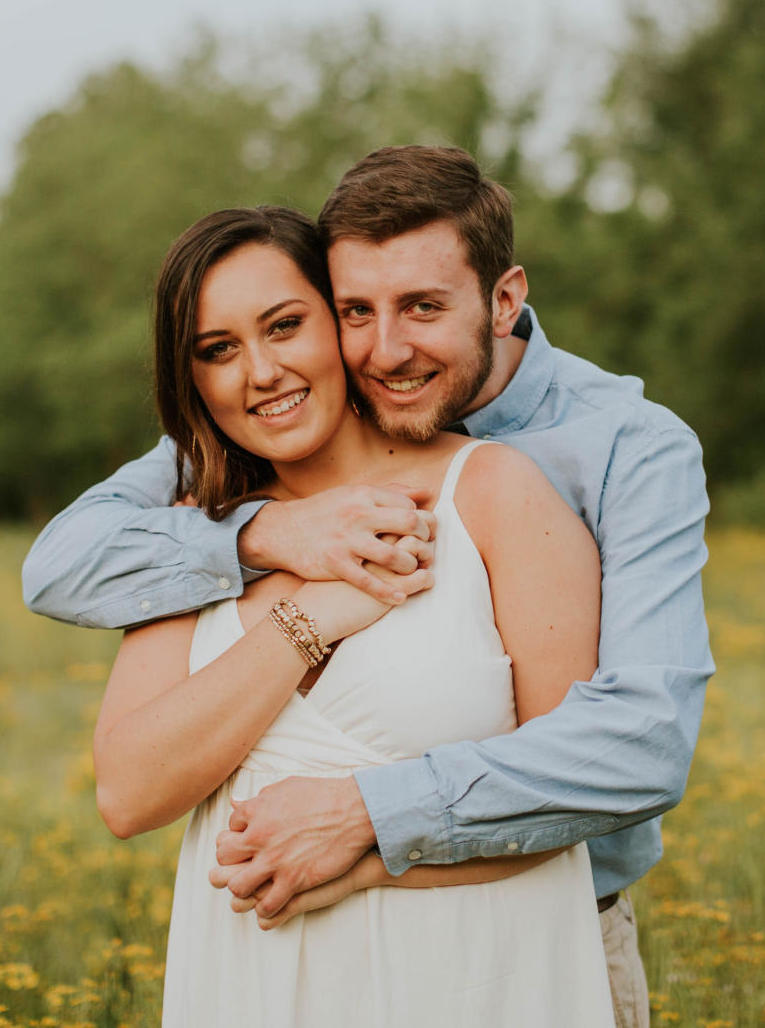 Minister of Youth
Thomas earned his bachelors degree in communications at the University of Kentucky. He is currently pursuing a Masters of Divinity from the Southern Baptist Theological Seminary.
Thomas loves to watch and play sports, read, and spend time with his wife Leah.
Thomas joined the staff as Minister of Students in February 2020. Thomas has a deep calling to share the gospel with the students in Valdosta. Thomas and his wife Leah moved from their home-state of Kentucky, where Thomas was serving on staff at their church. Thomas has served students in multiple capacities over the past 4 years and is eager for the opportunities First Baptist Church will bring.
Thomas earned his bachelors degree in communications at the University of Kentucky. He is currently pursuing a Masters of Divinity from the Southern Baptist Theological Seminary. 
Thomas loves to watch and play sports, read, and spend time with his wife Leah. 
Melissa joined our church staff on August 3, 2015. She is very organized in planning and does an outstanding job with all of our events. Melissa also coordinates our visits, calls, cards, etc. with our GROW Outreach Ministry.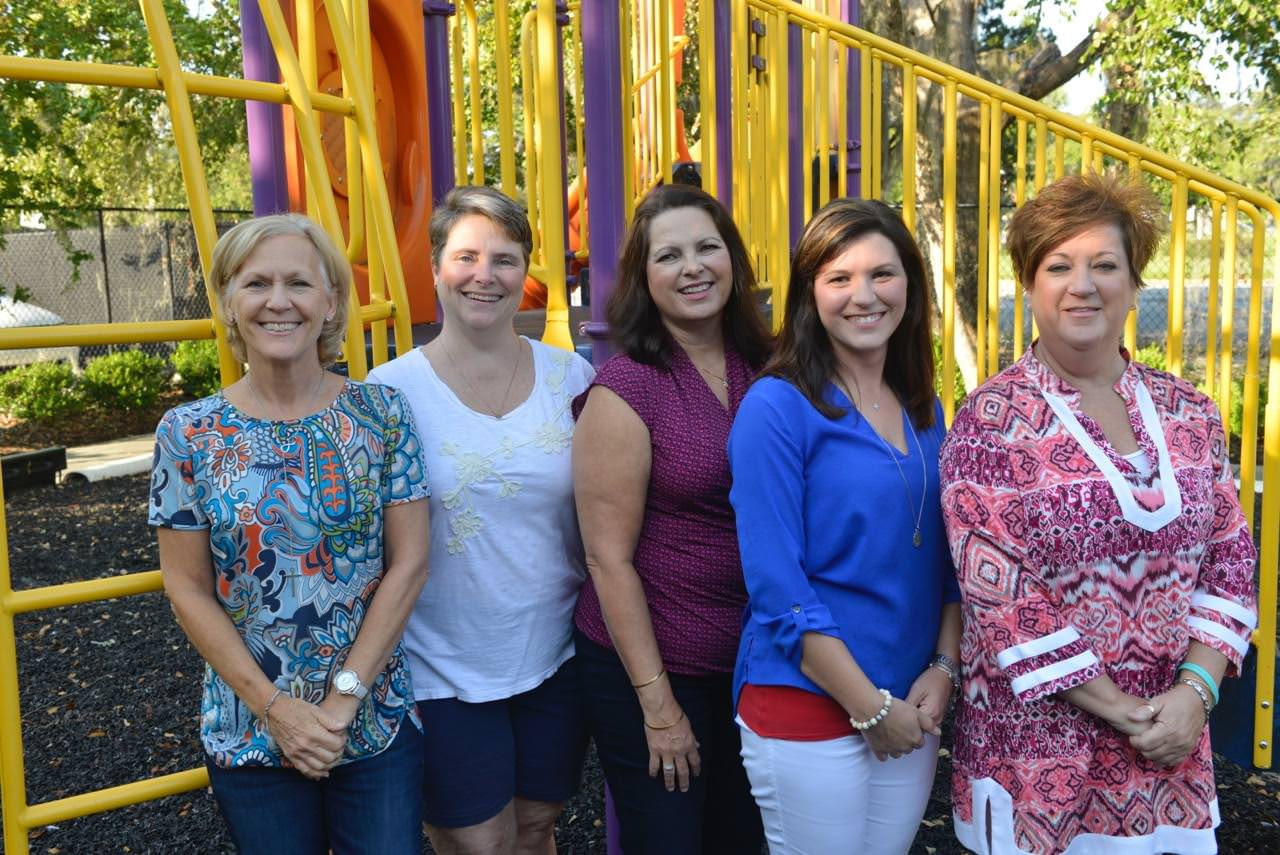 Preschool Director - Terri Warren, Shannon Hicks, Deborah Sigmon, Whitney Williams, and Carla Craven